what do you think -
The murals I make go behind stoves, on shower walls etc.
I'm told what I do is unique in the world. Unlike any other tile murals
made before.
I'd like to know if anyone has seen similar murals.
Note- these are hand carved natural colored slate, quartzite, travertine
They are not painted, glazed or made of fired clay/ceramic. They are carved out of solid stone using large wet saws, 4" grinders, dremmels and hand sanding/polishing. No two murals are alike. Some contain ceramic
tile backgrounds, and glass accents and borders.
I make these murals by myself on the island of Maui in Hawaii. I sell them all over the US and Canada to private homes and to resorts
This one is 5ft x 3ft in size- Fully 3D carved slate, quartzite, with marble background
This one is about 49" tall (went into a shower wall in Canada- (the picture is warped on the top left side- not the mural)
Ceramic background, Glass border, 3D carved natural and copper slate.
18"x18" abstract mural (hung on a wall)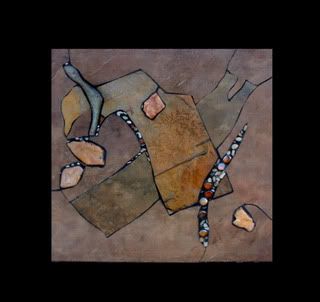 40" wide- Installed behind a kitchen stove in California 3D carved copper slate flowers, green slate and quartzite leaves, white marble background
Flat entry mural made using multiple colors of travertine with carved copper slate flowers
Close up of 3D carved green slate leaves - on a flowering plant mural behind a stove. leaves are from 10"-12" tall each. Carved white marble flowers.
[/img][/url]