Several years ago I was in Austria to compete in a cycling road race - the Masters World Championships. My training base was in a small township twenty kilometers from St Johann of Tirol - the starting point of the race. On race day I used this distance as my warm-up. Unfortunately, along the way, not far from base, an incident occurred. Paramedics were flown in and awakened me from unconsciousness. My first reaction was to check the time. Forty minutes had passed. Damn, I missed the race!
The paramedics said I was not going to the race but to the hospital. On the way I could not recall the incident. Eleven stitches and forty-eight hours later I was released from hospital.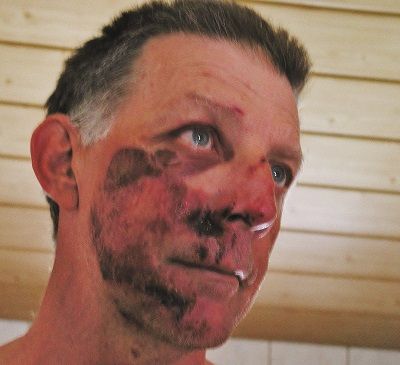 1. Just released from hospital.
The police returned my carbon-framed bike in four pieces. They also had no idea of what caused the incident. There was nothing left for me to do but pack up my bags and fly back to Australia. It took another four months to fully recover from concussion. During that time, I decided to do some art therapy in the hope of recovering some glimpse of what actually happened to me.
From the incident, I used the racing jersey, gloves, broken sunglasses, and racing license for creating a large collage. I soaked the blooded areas with Damar varnish as a preservative. The rest of the collage includes printed paper, maps, tape measure, marbles, balsa, nail polish, acrylic paint, string, and cotton wool.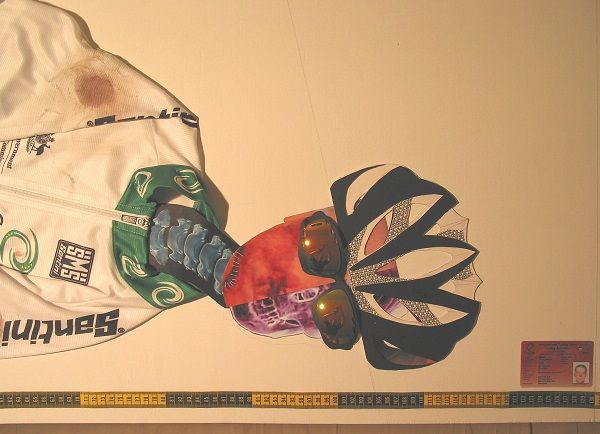 2. Experimenting with composition layout.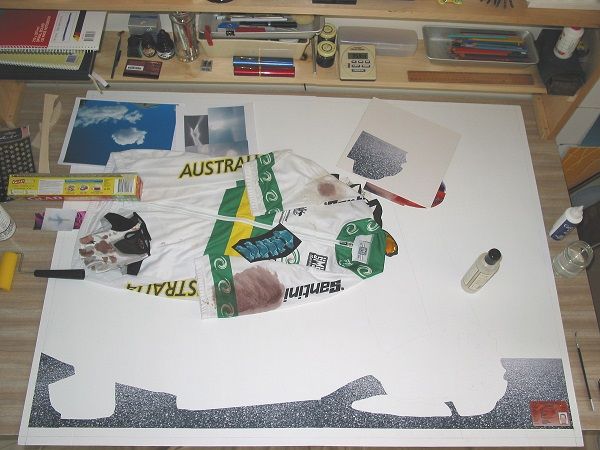 3. The road is a multiple print photo of the road outside my place.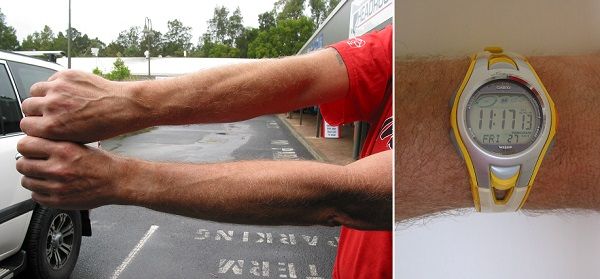 4. Two of the many photos taken for gaining collage material. The watch data is the approximate incident time.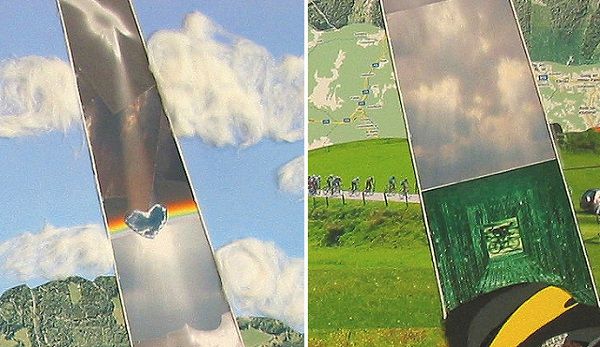 5. Spiritual intervention: the hand of God; and healing the cyclist's matrix.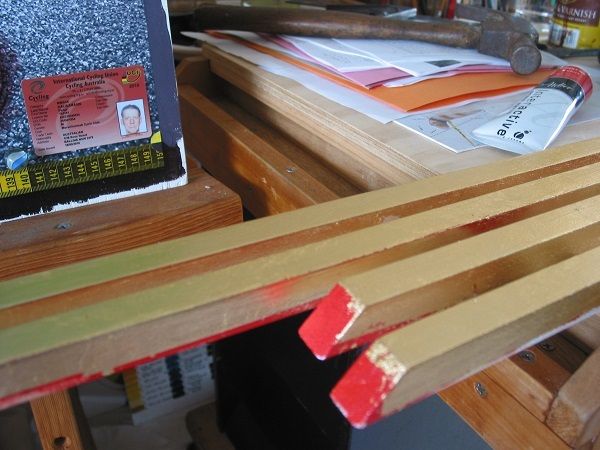 6. Gold leafing the spacer between the glass and collage surface.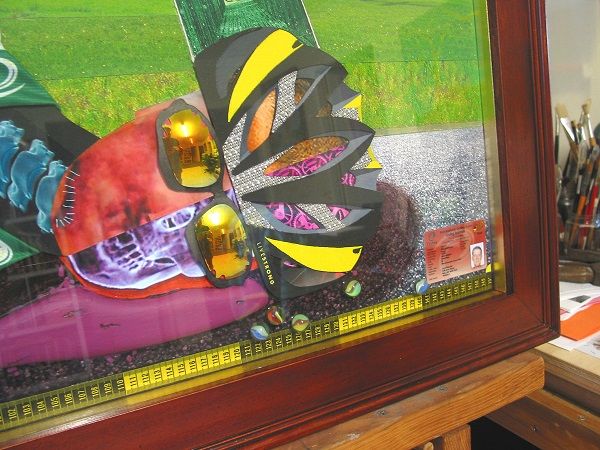 7. The blood clot is made from balsa, painted with nail polish.
8. The finished collage. 120 cm x 90 cm (47.25" x 35.5")
Therapeutic conclusion
: Though I did not recall anything new, I was able to close the need of wanting resolution. Now I have no resentments of unfinished business with the sport, or with a missing part of my timeline.
Whenever I look at this collage I remember how wonderful it was to be racing fit at fifty-five years of age; and a telephone call to my step-mother just before the incident.
The conversation in part was:
"Tell me again how far is this race"?
"Seventy-six kilometers around the mountains".
"How many days does it take"?
"Mom! They expect me to do it in under two hours".
"Now that is unreasonable"!