As a single child, it was a very lonely and terrifying home life with an abusive drunken father.
As an adult, I used art therapy to help me see the truth of my past. My father was sick - mentally and spiritually.
Here are some of my drawings that helped me to understand my own fears and misconceptions; as well as accepting the truth.
Whenever my abuse was extended ... I shrank. My self-esteem almost vanished into the carpet.
Here I am, disappearing next to the armchair.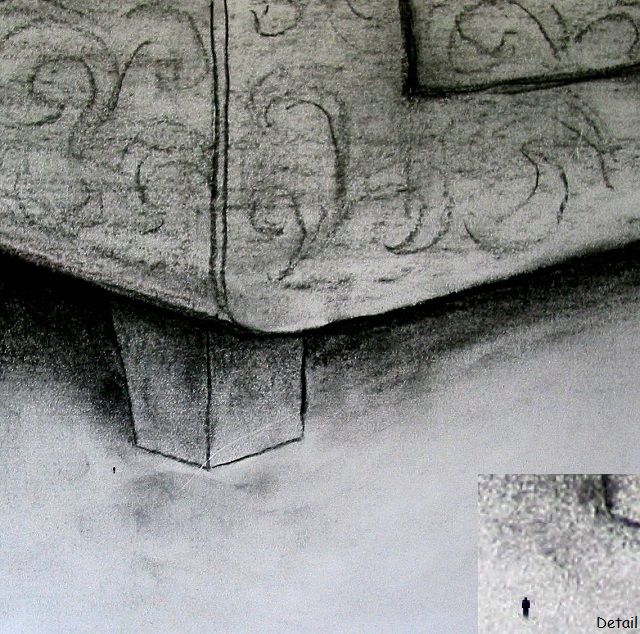 Charcoal on paper.
To avoid being seen and heard by my father, I hid quietly in my bedroom.
Drawing and color pencil work was the only thing I could do that was quiet.
I drew for hours every night. Art was my friend.
To maintain my anonymity, I would escape to and from my bedroom window, even to go to the outdoor toilet.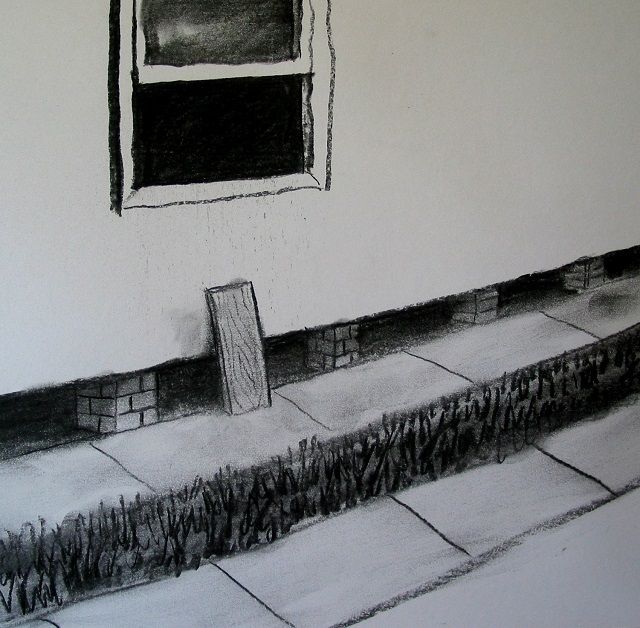 Charcoal on paper.
One day my father lost the plot completely.
I was only seven years old. My transgression was I rested my elbow on the dining table.
My physical abuse reached to a point of no more pain. It was then I stopped crying and turned around to stare into my father's eyes.
I saw that he lost the plot; and he knew, that I knew, he was insane. He ran away.
My mother was too frightened to step in, or take me to the hospital.
Black pen on paper. Title: I saw the truth and evil ran away.
My father basically stopped the physical abuse after the neighbors complained.
Oddly enough, it was only after these interventions did I realize that there was something terribly wrong.
This drawing shows my father arguing with the neighbor from across the road. The neighbor threatened to tell the police. I think he did.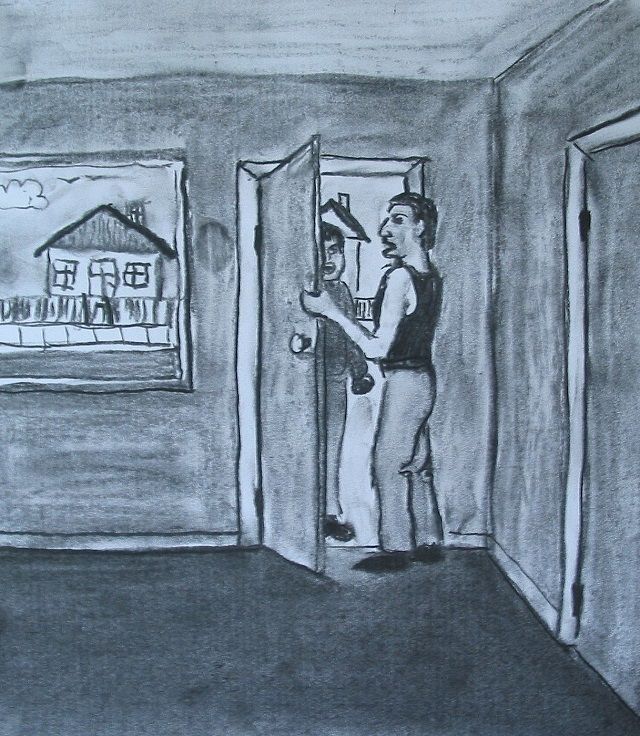 Charcoal on paper. Title: Mind your own business.
These drawings were done swiftly, otherwise I may not have completed them.
I am grateful to have had the courage to do them. It has helped to accept the truth - that I am okay - despite what my father thought.